AMIGOMAN vs. Big Tuna Luna #1
5004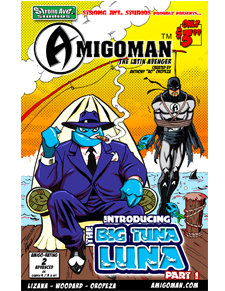 The first of two books introducing the newest villain in the City of Del Oro - The Big Tuna Luna!
Written for grades 4 & 5, but readers of all ages will enjoy another awesome story of the coolest super hero from the city of Del Oro - AMIGOMAN!

English-Only version Now Available!